Our ADA message:
Support Me in Tour de Cure!
I will be cycling in the American Diabetes Association's Tour de Cure fundraising event. Please support me with a donation by selecting the "Sponsor Me" button. Our efforts will help set the pace in the fight against diabetes. So let's get in gear and ride to Stop Diabetes!
"I am not only riding for myself. I am riding for my family. I have 2 sisters and my mom who also have Type 1 diabetes" -Jesse
Help Make a Difference in the fight against diabetes!
Each mile I ride, and the funds I raise will be used in the fight to prevent and cure diabetes and to improve the lives of all people affected by diabetes.

No matter how small or large, your generous gift will help improve the lives of nearly 24 million Americans who suffer from diabetes, in the hope that future generations can live in a world without this disease. Together, we can all make a difference!

Thank you for making a generous contribution to this cause that is so important to me!
A more personal message: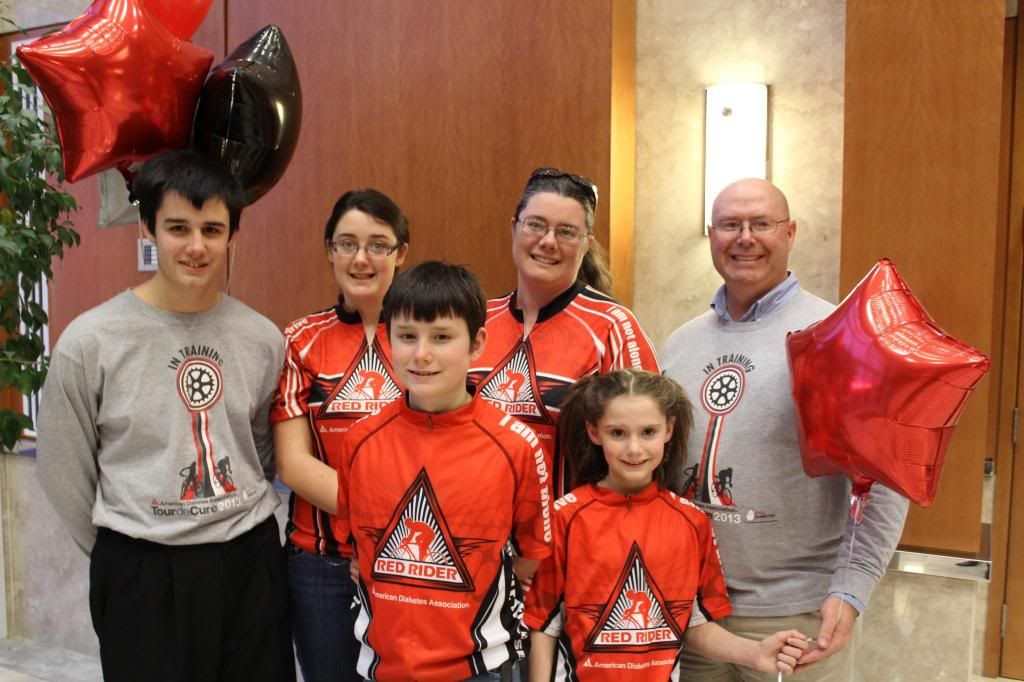 Jesse is trying to cross the finish line with his diabetes. Jesse wants to spread diabetes awareness that lets everyone know that even though he is 10 he isn't held back from doing anything!! This year his goal is to ride 60 miles in the Middle Tennessee Tour de Cure 2013! Our family is in the ambassador family for our region's tour...with 4 of using insulin pumps we have to make diabetes a part of our lives.
If everyone would consider donating at least $5, he would make his goal really fast!! Of course if you are able to do a larger donation that is appreciated too. But as many of us know, diabetes is expensive and our budgets are already stretched pretty far!
Many ask us why we do more support with the ADA and not with JDRF since we have multiple children that are diagnosed. My answer is always that my children will be growing up and will be an adult and the ADA will always be there connecting families, providing education and research towards diabetes.
Here is his website through the ADA.
http://main.diabetes.org/goto/JesseJones
__________________